Transforming smiles to help our patients become the best version of themselves.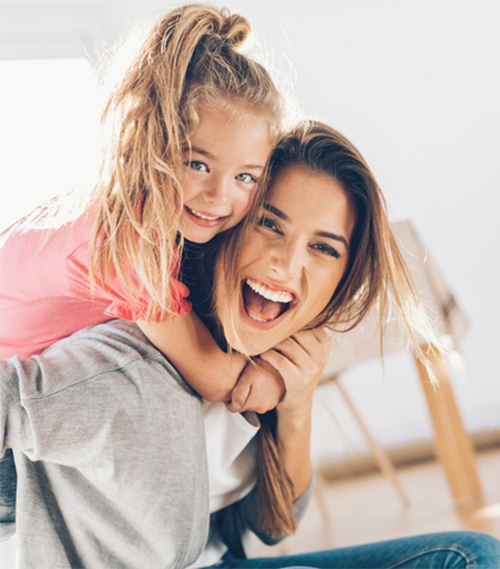 Welcome to
Sirius Orthodontics
Transforming smiles in Syracuse, Liverpool, Baldwinsville, & Geneva NY
Sirius is the brightest star in our sky, shining twice as bright as the next brightest. The name Sirius Orthodontics was born to emphasize what our team aims for each day: We work to create healthy, beaming smiles while striving to be the brightest part of our patients' day! 
Dr. Lauren Vitkus, Dr. William Raineri, and their talented orthodontic team work hard to bring beautiful smiles to residents in the Central New York area. At Sirius Orthodontics, we take the time to work with you to meet your orthodontic treatment goals, providing personalized care and an individualized treatment plan with Invisalign or Damon braces. It's important to us that each patient is treated according to their particular needs. We offer advanced treatment for both children and adult orthodontics using the latest modern technology.
Let Your Smile Shine
Choose Invisalign or Braces
We offer premier Damon metal and clear braces, as well as Invisalign for all ages. If you have been told you are not a candidate for Invisalign, it may be time for a second opinion with Dr. Vitkus, who holds an Ivy League degree in civil engineering. Her education and experience bring a wealth of knowledge and a very technical eye to our orthodontic treatment planning.
Become the Best Version of Yourself
For more information about treatment options, or anything else relating to orthodontic treatment, contact our office today to schedule a no-fee consultation. We look forward to giving you and your smile the special treatment you deserve!
In our office, we focus solely on orthodontics. Our orthodontists and dedicated, experienced staff work to ensure the best experience for you and your family.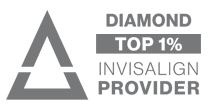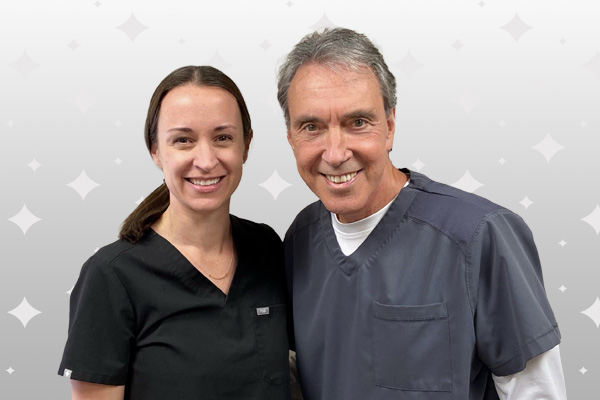 Orthodontic Treatment For All Ages
Braces or Invisalign clear aligners can improve the health and appearance of your smile at any age!
What Our Patients Are Saying
Susmita Poudel
★★★★★
I had an amazing experience with Dr Vitkus and the staff. always welcoming and so amazing to me. Thankful to Dr Vitkus and the staff at Sirius Orthodontics for always being there for me during my treatment, guiding me and helping me always .
Daeya Malboeuf
★★★★★
Fantastic experience from start to finish. Very friendly, professional and upbeat office. Treatment time went by quickly and I am so happy with the results. Highly recommended!
sarah woodworth
★★★★★
All the staff is kind and so patient with my children. One has Invisalign and the other has metal braces. Both go without fear or apprehension and everyone is always attentive to their comfort at appointments.
Meghan Gould
★★★★★
Dr Vitkus is amazing! She encouraged me in the beginning stages of Invisalign when I was unsure if I could stick with the treatment plan. She listened to my concerns along the way and always offered support. My results are amazing and I'm so happy!
Leonardo Trasente
★★★★★
Both of my children are finally done with their Invisalign and they both came out terrific. The entire staff are beyond fantastic always bending over backwards to help anyway, they can became friends with me and my kids absolutely fantastic. Cannot say enough about them. Doctors again also fantastic understanding and actually lots of fun highly recommend you bring your kids here. I had braces in the early 80s and basically had 6 pounds of steel in my teeth for a year and a half so Invisalign is definitely a step up!
k conrad
★★★★★
The BEST orthodontist office I've ever been to!!! Clean, professional and caring. Sarah saved the day on extremely short notice when my daughter's bracket came loose and was cutting into her. The office administration is amazing, professional and extremely efficient.
Danah Ellis
★★★★★
I have a permanent retainer from an orthodontist in another city that ended up breaking. I called around to multiple orthodontist offices in the area and no one was willing to see me to help with repair or to even talk different retainer options. Finally, I got ahold of Sirius Orthodontics and they were so kind getting me in the next day for an appointment . I ended up opting for a new retainer to be worn at night since permanent retainers can break easily (this had already happened to me a few years ago). If you need an orthodontist I highly recommend giving them a call!
Tamara Thomas
★★★★★
Excellent and professional I wouldn't recommend anyone over them. Great customer service and most of all great results. I got my smile back at 41 thanks to Franklin Square Orthodontist.
Jamie Roberts
★★★★★
My 7 year old has anxiety about going to the dentist. When her dentist stated she needed to go see an orthodontist, I was nervous due to her anxiety. Her dentist recommendation Franklin Square and I called them and scheduled an appointment. They are AMAZING! They are so understanding and my daughter loves going to her appointments. After her first appointment, she said she wanted to work there when she grows up! We highly recommended them especially if your child has anxiety about going to the dentist!
Ariana Pastorello
★★★★★
Dr. Vitkus is the best orthodontist in town! The entire office is friendly and thorough and there is never a long wait.
Jimmy Doyle
★★★★★
Both my girls love their experience every time they come, and that makes it so much easier as the dead! Highly recommend!
Natalie Bates
★★★★★
Everyone at the office is very friendly and my concerns are always taken seriously!
Brianna Richardson
★★★★★
Came here for braces when I was in high school then after my teeth shifted came here for Invisalign and have always had a great experience! Everyone is so friendly and super helpful!
Yahweh
★★★★★
Only office I've ever been to where not a single soul in the office seemed miserable at all. The entire staff is welcoming and I formative. Very pleasant experience.
Kerrie Coakley
★★★★★
Great experience from start to finish! The entire staff is friendly and professional. Dr Vitkus is an excellent orthodontist and her awesome personality made it all the better.